Vintage Coin-Op
About Us
Repairs, Restorations, and Finds!

RecentEvents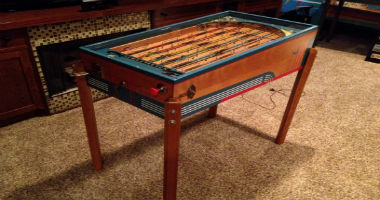 The Chicagoland™ Antique AdvertisingOur next show is April 1st, 2nd & 3rd - 2016.
About Us
How we started:
Vintage Coin-Op Restorations was born from over 20 years of collecting coin-operated machines with my wife. Over the years my first passion of creating fine wood work, specalizing in Frank Loyd Wright reproductions, turned into restoring these beautiful machines that needed some TLC. I've created Vintage Coin-Op Restorations in 2007, and have been working on buying, selling, and repairing these vintage gems. It is very rewarding to see the smile on someone's face, as the memories of these machines bring many back to the days when they were brand new in an arcade, fair, bowling alley, etc. Thank you for visiting the site today, and I hope you come back as more photo's, content, and more get added.